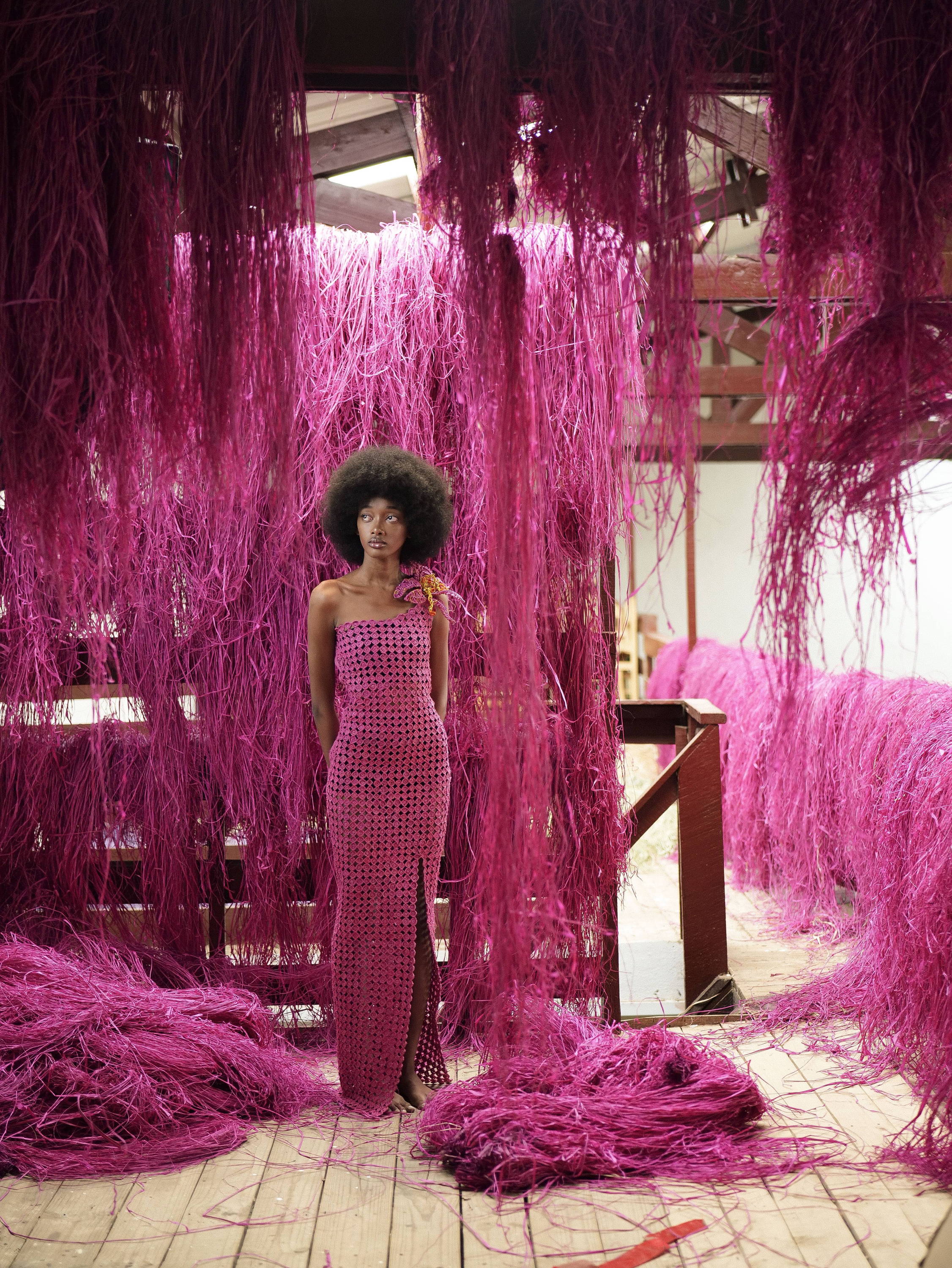 Upcycled RTW Collection x Modes
On May 12, we launched our first-ever ready-to-wear collection in an exclusive collaboration with multibrand luxury retail platform, Modes.
The capsule collection includes dresses adorned with floral embroidery, fringed skirts, a selection of bandana, fringed, and corseted tops, as well as M4W's signature macramé hats and headpieces.
Everything is handmade using a combination of traditional and innovative weaving techniques, using locally-sourced raphia and precious stones as well as intricate beaded details.
The collection features 5 vibrant summer colors plus a rainbow print made entirely of upcycled raphia to further our environmental sustainability efforts and reduce waste. Available in store at six of the retailer's locations, including Paris, Milan, Forte Village, Porto Cervo, Portofino and Forte dei Marmi, the collection debuted in Paris on May 12 with a special first-look event for select clients, press, and VIPs.