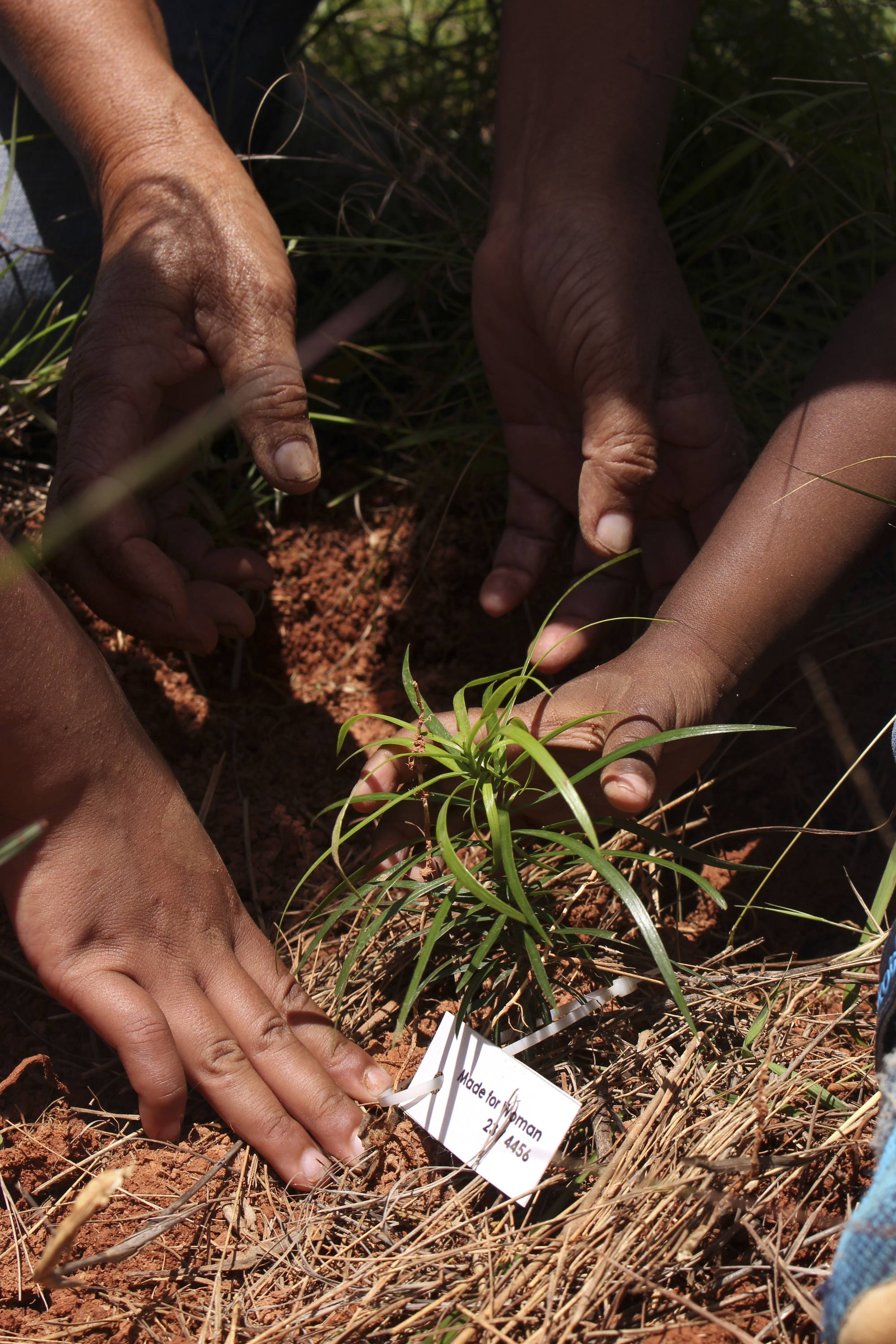 EARTH DAY
Every year, on April 22, we come together to demonstrate our support for environmental protection and celebrate our incredible planet.
As the dire effects of climate change and irresponsible practices affect our environment more and more frequently, we believe that we should hold ourselves accountable and call for concrete, transformational change at all levels – especially as part of the fashion industry, one of the world's biggest pollutants.
At Made For A Woman, we make sure that environmental justice is at the core of our values: thanks to our sustainable strategy, we hold a WFTO verification for our good business practices and we invest heavily in research and development to make sure we find the correct partners and suppliers to take concrete steps to protect the unique biodiversity of our home country, involving our partners and artisans every step of the way.
This year, over 250 artisans and their families participated in a reforestation action, planting over 150 fast-growing, local trees around Antananarivo on March 8.